So, I made a quilt of my lips. The vibe: 80's geek chic.
I made a few of them, actually. This one is 66″ x 66″ and I made it in 2015. I used just three fabrics: a textured dot ombre, flat ombre, and white background.
The design started with my lipsticked smooch on a piece of paper. Quite silly, but fun.

I scanned it to my computer and added some digital effects.

I drew digital lines and made a foundation paper piecing pattern. Each square is paper-pieced then sewn together in rows then columns. Here's another smaller version, measuring 33″ x 33″. I used batik fabrics for the lips, pale solids for the pixel-y edges, and a creamy white for the background.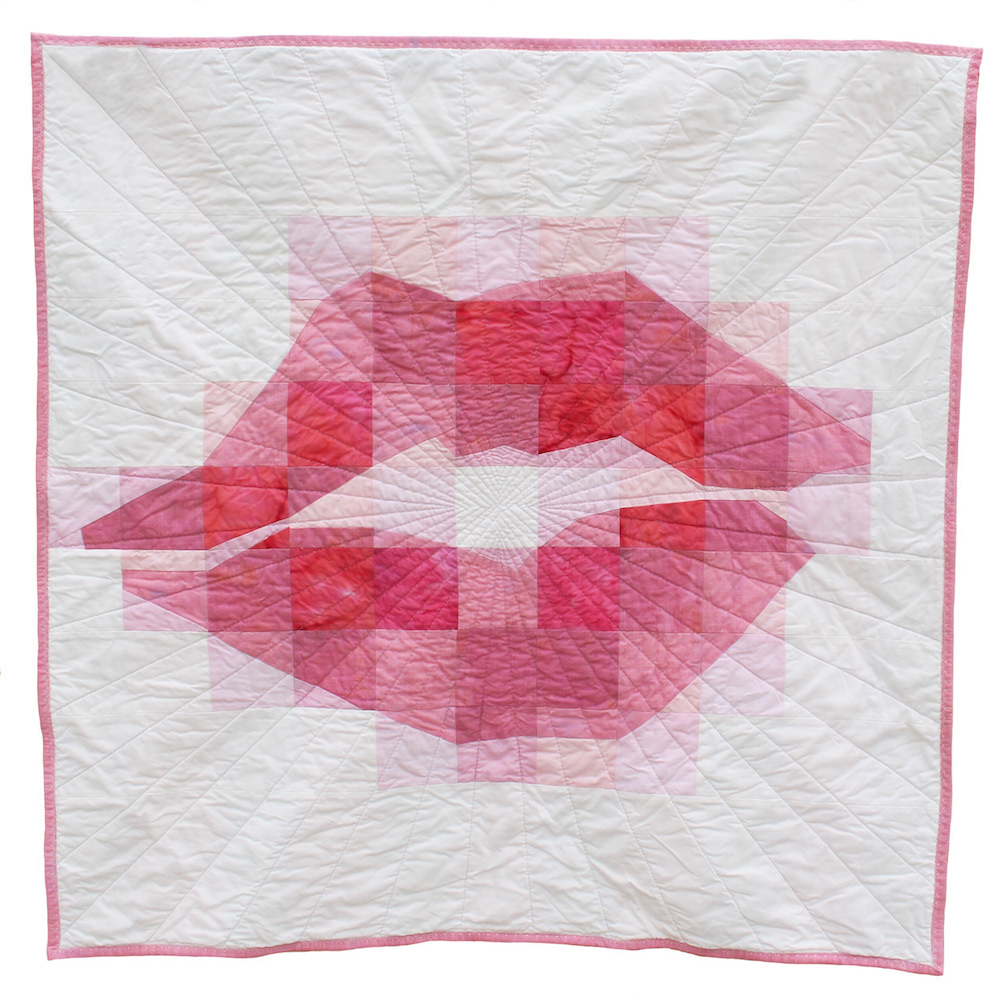 Here's another mini version, measuring 22″ x 22″. Prints for lips, flat solids for pixelated edges, and a light background.

I quilted each differently, opting for straight lines on this one.