"Rey BB-8 Twin Suns" quilt, 23" x 12", made in May 2023

For Star Wars Day Audrey Esarey and I made gifts for each other. This is the second year we've done this, and I luv it. She told me she liked this scene in Star Wars Episode IX - The Rise of Skywalker, so I made it for her in quilt form. It's Rey and BB-8 with the Twin Suns of Tatooine.

Here's the reference image (via imdb.com):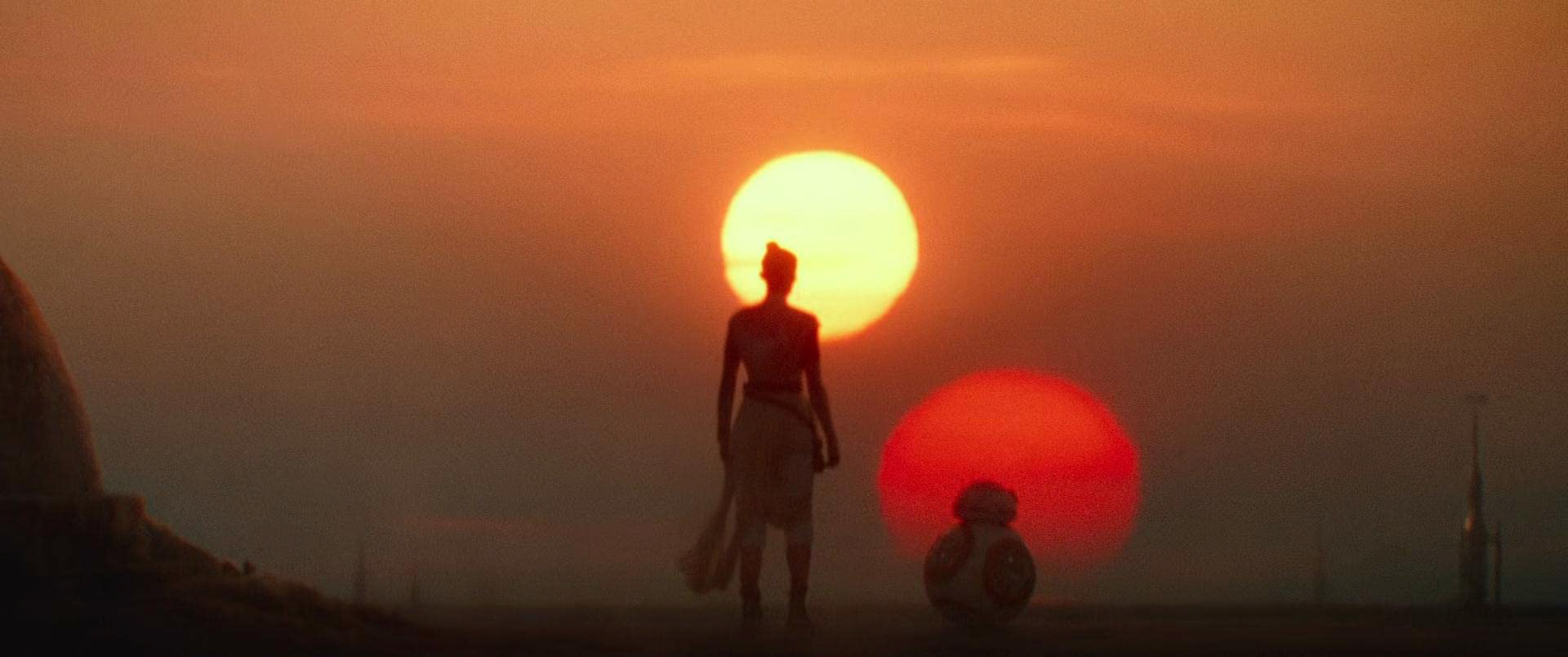 Here's my simplified and cropped version, complete with sewing lines: 
Ah, the colors of Tattoine at sunset.

I used solid fabrics of Kona Cotton (from my shop 
Sewfinity
). The color palette had 13 total colors: yellow = Meringue, reds = Lipstick, Ruby, Brick, and browns = Butterscotch, Cedar, Terracotta, Spice, Cinnamon, Mocha, Otter, Chocolate, Espresso.
There she is! My girl Rey.
And BB-8 is ridiculously cute.
Here's what the back of the completed quilt top looks like. The paper is a temporary tool that helps me achieve the quilt design. It's a technique called foundation paper piecing (FPP), and I'm obsessed with it.
Pretty sure I've never quilted with red thread before, but Tatooine calls for it.
Man, I love sewing fanart.